This post is also available in: Português (Portuguese (Brazil))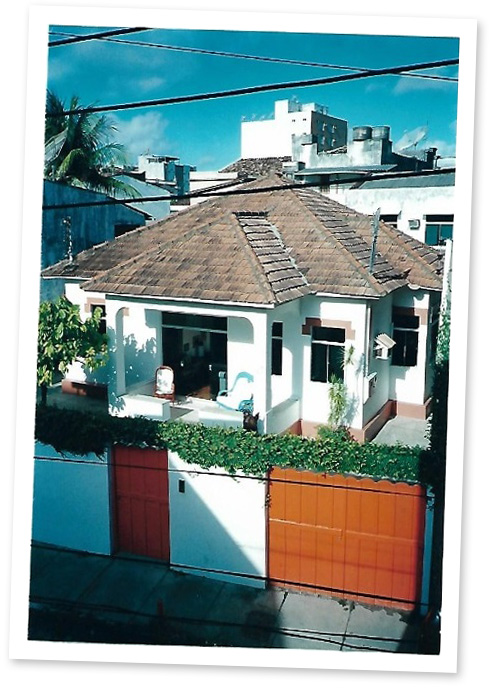 Susy Roosli and Paulo Veloso share a passion for nature and for receiving with affection.
The boutique hotel Green 53 is the fulfillment of these feelings. The desire to experience the charm of southern Bahia and invite travelers to experience the hospitality of the region was the kick-off of the project.
Susy arrived in Brazil in the late 80's. She is Swiss and graduated from the Lausanne Hotel School (EHL). She chose the city of Ilhéus to establish her residence. Paulo is a Bahian from the city of Ipiaú and a son of farmers. He fell in love with the city when he was still very young and stayed here. Together, Susy and Paulo founded in 2004 the travel agency Órbita Turismo e Expedições. Green 53 is an extension of this project with the intention of receiving friends and travelers.
Green 53 Boutique Hotel
Charming, comfortable and with unique personality.
The Green 53 is an authentic invitation to rest and well-being. Our small boutique hotel was made from the desire to offer a deeper and true connection with culture and nature.
Located in an old colonial mansion in the historic center of Ilhéus, the building was renovated in late 2018 keeping the structure of the building in a celebration of the original architecture while maintaining its personality.
Sustainability
The building walls do not tell only the stories of the cocoa culture that served as inspiration for Jorge Amado's novels, but also a family memory. It was in this same mansion that Susy and Paulo raised their children and built their bonds of affection.

Green 53 is a charming hotel. We consider all the details to make your stay even more pleasant. For us, luxury is reflected in simplicity.
With only nine accommodations, we value the local culture in our surroundings, without ever giving up comfort and privacy. Our mission is to make you feel part of Bahia, whether serving a delicious breakfast or even sharing good conversation in our garden.
Green 53 Boutique Hotel invites you to rediscover Bahia. We will do everything for you to live here your best moments.
For those traveling by car, there is always a vacancy near the hotel or in a private parking, 5 minutes on foot.
Inspired by the Atlantic Forest colors, in the transparency of the Bahia sea and in the diversity of cocoa agriculture, the Green 53 is committed to preserving the region's wealth in a sustainable way. We consume rainwater for irrigation of the hotel's green areas and use the green ceiling technique in our hotel to reduce the ambient temperatures. Around here, the only purpose is to get good smiles and to leave behind as good memories.